Experience Tirana in 24 hours
Do you only have one day to see Tirana? Here is what we suggest for you to do to gain an impression of the capital of Albania.
Scanderbeg square 
If you have just arrived in the main square of Tirana, you can visit the National History Museum, Et'hem Bey Mosque and the Clock Tower. Also you can have a look at the main government buildings alongside the main boulevard Deshmoret e Kombit (Martyrs of the Nation)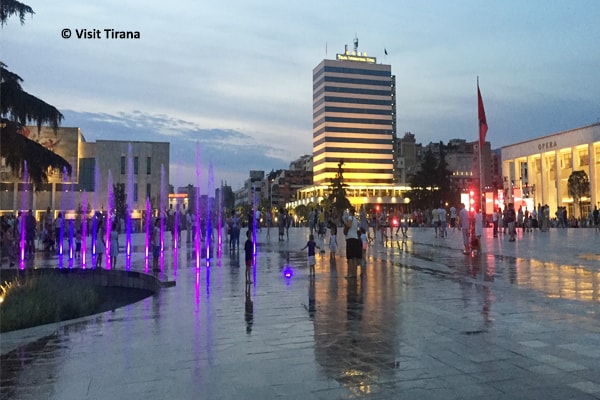 A short trip to Blloku area
Visit the bunker- a Memorial of Communism, and also a piece of the Berlin Wall, to be found at the entrance to the Blloku Area. Then stroll down to the villa of Enver Hoxha the dictator. You can drink excellent coffees, macchiato, cappuccino, hot chocolate, fresh fruit juices and cocktails at the many colourful and lively bars in this area. You could also catch the external lift to the revolving bar on top of Sky Tower from where you have a wonderful panoramic view of Tirana.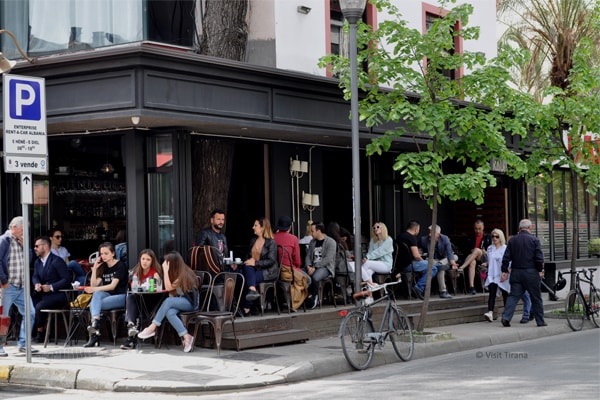 A Traditional lunch
Don't leave Albania without trying Albanian food. You can select from huge menus at many restaurants in the city and try Albanian food such as byrek, fergesa e Tiranes or tave dheu. But you can also find typical Italian food, from salads and meat dishes, fish to pizza. Albanian food is excellent.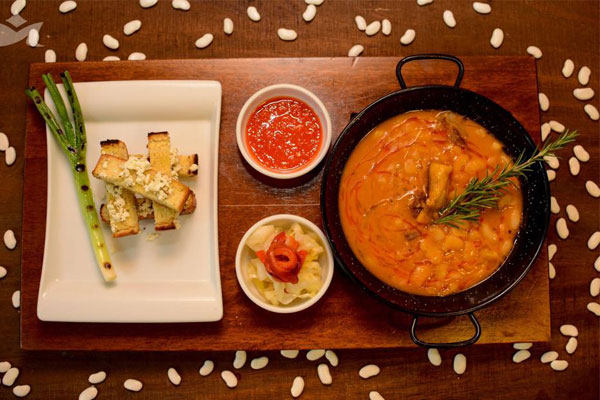 Afternoon walk to the lake or take a cable car to Mountain Dajti
After a good lunch you can walk to the artificial lake, which is very close to the Blloku. This is the main park and most popular at the weekend. We suggest you visit Mount Dajti, 20 minutes from city, or drive 13 minutes to get the cable car. From Mountain Dajti you can have a magnificent view across the whole of Tirana. .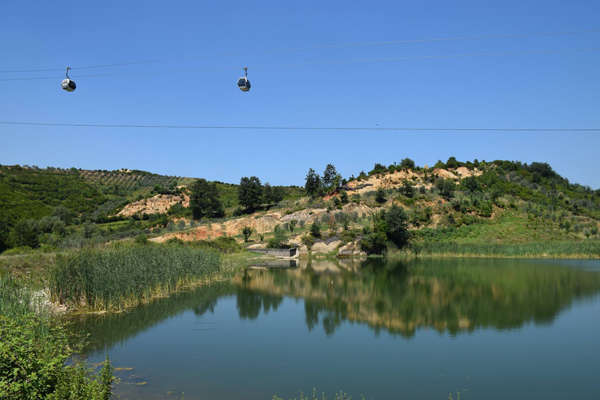 Nightlife
In the evening you can see Opera, Ballet or Theatre, or catch a movie at one of the several cinemas in Tirana. The theatres, opera, ballet and cinemas are all located close to each other, so you can certainly catch one of them. Or you can go back to the Blloku Area to taste the night life, karaoke, pubs and live music. If you follow these tips, at the end of your 24-hour visit, you will have a good impression of Tirana and its people. Enjoy!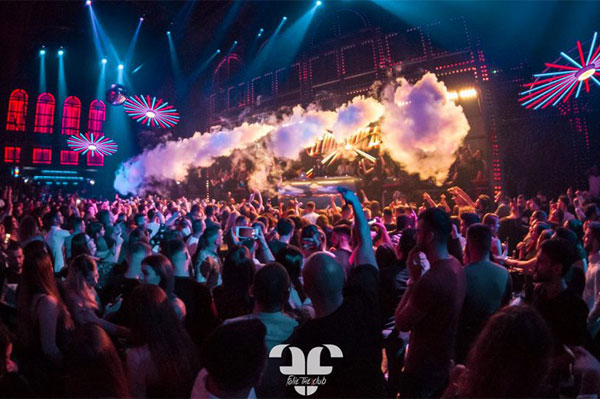 Where to sleep:
Recommended hotels: Metro Hotel, Elite Palace, Theranda Hotel, Hotel Colosseo Tirana, Dajti Tower Belvedere Hotel
Where to eat:
Recommended restaurants: Gambero Gourmet, Ballkoni i Dajtit, Uka Farm,  Pizzeria Pavarotti
TAGS: Tirana in 24 Hours, Mountain Dajti in Tirana, Daytrips in Tirana, Nightlife in Tirana, Blloku area in Tirana, Explore Tirana
Reference from: Visit Tirana